We attract high-quality professionals and we make it possible to work with underutilized workforce inside reputable companies
We attract high-quality professionals and we let reputable companies share their idle workforce.
Qualified
We make sure that freelancers have a track record.
Total control
Stay in control of the whole project process - from procurement to payment.
Efficient solutions
Access the industry's best professionals and save time (and money).
Flexible and scalable
Scale your team up (or down) without additional costs or delays.
Check out some of the most wanted services on Hoplance.
Engage from a network of qualified freelancers and reputable firms
Whether you're a startup or a 100,000 person company, Hoplance can help you hire great freelancers flexibly and at a fraction of the cost of traditional talent providers.
1
Tell us what you need
Simply tell us what you need by posting a new project request. It takes 2 minutes. You can also search and connect with freelancers directly.
2
We'll source a solution
We'll put you in contact with short-listed freelancers with the appropriate experience. You can connect with them directly.
3
Manage payments
Pay safely per hour or per milestone depending on agreed terms (rates, start date, deliverables, approach etc.) and according to scheduled goals.
4
Create your team
Leave feedback and reviews. Save freelancers to your Hoplance Team for future projects. Develop lasting relationships.
Great work at the right price
We've taken out everything that doesn't matter in the traditional consulting service, replaced it with technology, and focused on what's important - great freelancers for clients that demand great outcomes.

Tailor-made solution
We personally sort through all available professionals, pinpointing and pre-screening the best options for your specific needs.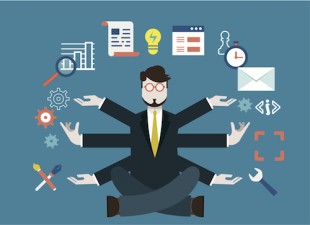 Post a project